New Fiat 500 Training Event
New Fiat 500 Training Event
Gallery & Story
"The new Fiat 500 has arrived.  More surprising, more connected and bolder than ever." 
Fiat have just launched the new Fiat 500, along with Lodestar they chose the Drum at Wembley as the location of their national training event for fiat dealers from accross the country.
The event saw 5 Fiat 500's craned into our venue looking completely at home in The Grand Hall & Winter Garden.  Over 2 days dealers attended to learn all about the new design and technology of this iconic car.
The event involved bubbles, haze and an inspiring presentation by the fashion designer who collaborated on the new styling of the interior and colour palettes.
http://www.lotusevents.org.uk/
Spaces they used
This stunning circular double height venue lends itself to the imagination and creativity of the client.  Its flexible and spacious proportions are such that it can play host to a range of events, from awards dinners, exhibitions and conferences to the most extravagant of weddings.
Read about this space …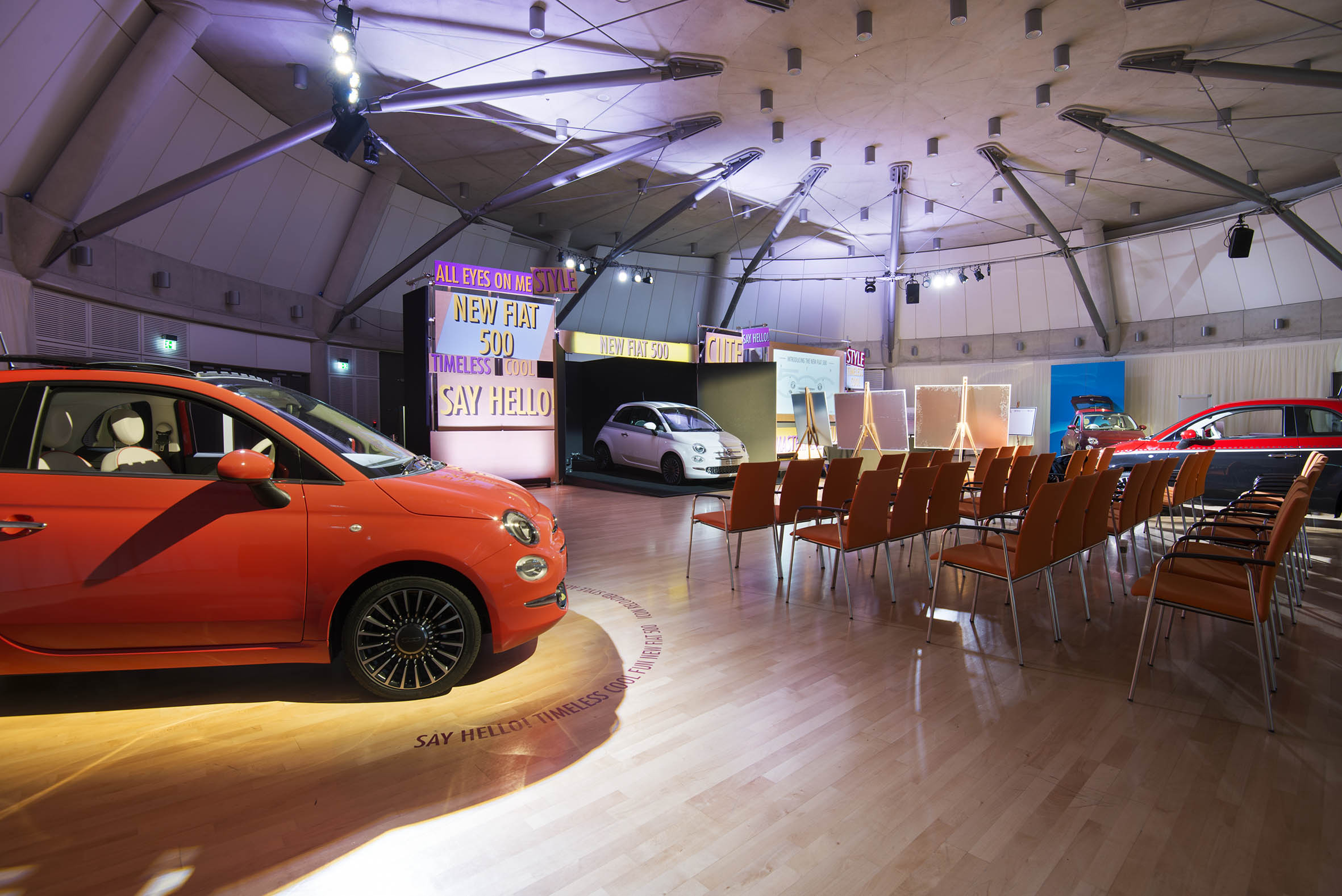 The double height Winter Garden wraps around the south and east of The Drum and enjoys breathtaking views from its floor to ceiling windows.
This fully enclosed all weather space is ideal for networking events, exhibitions, pre-dinner drinks receptions or providing pre-event hospitality for the nearby Wembley Stadium and Wembley Arena.
Read about this space …